ST3 Double Level Terminal Block
Product Detail
Product Tags
| | |
| --- | --- |
| Type | ST3-2.5/2-2 |
| L/W/H | 5.2*68*46.5 mm |
| Rated cross section | 2.5 mm2 |
| Rated current | 24 A |
| Rated voltage | 800 V |
| The minimum cross section(Rigid wire) | 0.2 mm2 |
| The maximum cross section(Rigid wire) | 4 mm2 |
| The minimum cross section(Soft wire) | 0.2 mm2 |
| The maximum cross section(Soft wire) | 2.5 mm2 |
| Cover | ST3-2.5/2-2G |
| Jumper | UFB 10-5 |
| Marker | ZB5M |
| Packing unit | 72 STK |
| Minimum Order Quantity | 72 STK |
| Weight of each(not include packing box) | 10 g |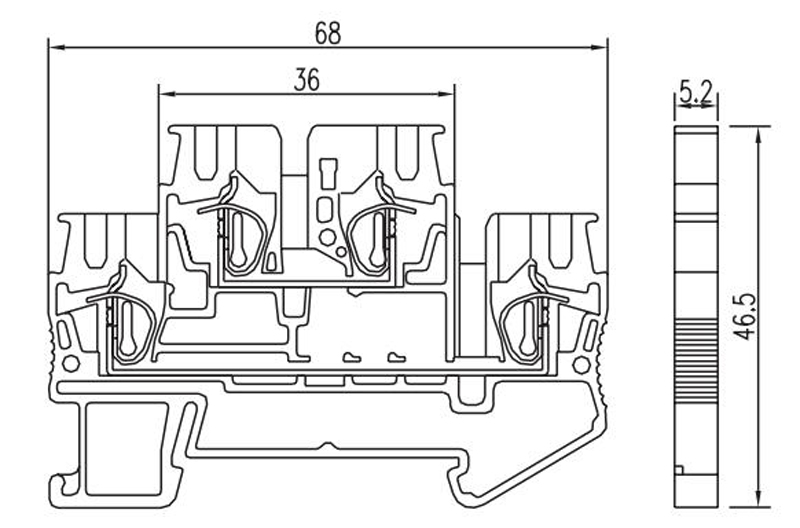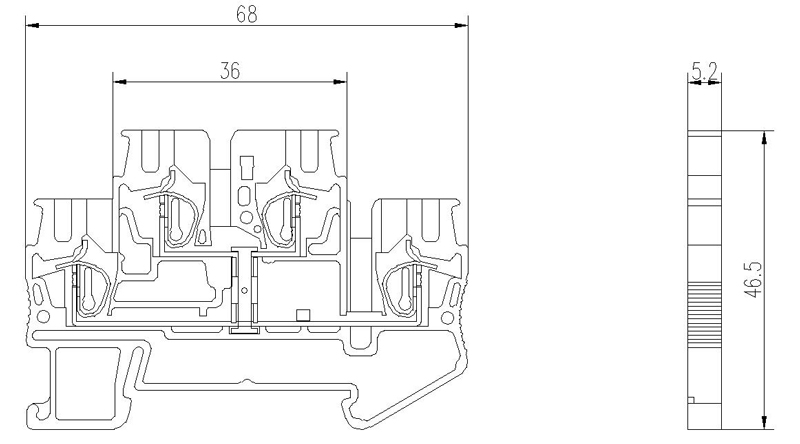 | | |
| --- | --- |
| Type | ST3-2.5/2-2PV |
| L/W/H | 5.2*68*46.5 mm |
| Rated cross section | 2.5 mm2 |
| Rated current | 24 A |
| Rated voltage | 800 V |
| The minimum cross section(Rigid wire) | 0.2 mm2 |
| The maximum cross section(Rigid wire) | 4 mm2 |
| The minimum cross section(Soft wire) | 0.2 mm2 |
| The maximum cross section(Soft wire) | 2.5 mm2 |
| Cover | ST3-2.5/2-2G |
| Jumper | UFB 10-5 |
| Marker | ZB5M |
| Packing unit | 72 STK |
| Minimum Order Quantity | 72 STK |
| Weight of each(not include packing box) | 10 g |
1. High Density: The ST3 Double Level Terminal Block features a double level design, which allows for the connection of multiple wires in a compact space. This high-density design makes it ideal for use in applications where space is at a premium.
2. Easy Wiring: The terminal block features a push-in connection system, which eliminates the need for a screwdriver or other tools during installation. This makes wiring fast and easy, saving time and reducing the risk of injury.
3. Easy Maintenance: The terminal block is designed for easy maintenance, with a modular design that allows for quick and easy replacement of individual components. This reduces downtime and maintenance costs, ensuring that the terminal block remains in optimal condition over its lifespan.
---
Previous:
ST3 2-IN-2-OUT Terminal Block
---